Catholic Church Website Design and Maintenance
We understand the spiritual reality of the work you do everyday and we want to help you reach as many souls as possible. We are active, practicing Catholics. We understand the Catholic Church and are passionate about spreading the Gospel of Jesus Christ.
Customers from Aiken to Zelienople
From east to west (and lots of places in-between), our customers depend on our design skills and quick turn-around in updating their site content. Websites are built using the latest in web technology so that your website works great on desktops, tablets, and smartphones. The Catholic Web Company currently serves over 50 Catholic parishes and non profits worldwide, below are a few examples of our work.
What People are Saying

The Catholic Web Company is wonderful to work with. They provide a wonderful service in a timely fashion that meets all our parish website needs. They also know and understand the important nuances of the Catholic faith which is a huge help.
Fr. Don Kline
Pastor, St. Joan of Arc

The Catholic Web Company provides a great service to our parish and all the parishes they work with. It's both an attractive and easy solution to all the demands a pastor faces.
Fr. John Bonavitacola
Pastor, Our Lady of Mount Carmel

You will be hard-pressed to find more competent and knowledgeable people to manage your website. I wholeheartedly recommend The Catholic Web Company.
Fr. John Ehrich
Diocese of Phoenix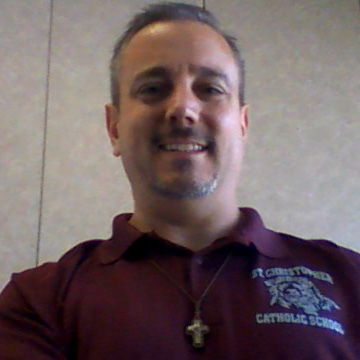 The Catholic Web Company was able to walk us through the process and truly simplify how this works as well as take the burden off of us to put this together. The team there is always available whenever I have questions.
Christopher Zunno
Principal, St. Christopher Catholic School, NV
I highly recommend The Catholic Web Company. The Catholic Web Company has made web hosting and updating of the our parish and school websites very easy. Their talented staff is always eager to help with design questions and adding graphics to the sites. Even though they are of the West Coast and we on the East Coast, our relationship has been wonderful. The staff is competent and well educated in web site creation and have recently completed a redo of both our school and parish websites, without a request from us, but, of course, with our input. Again, I cannot say enough about the support The Catholic Web Company offers us.
Rev. Kenneth R. Keene
Pastor, Holy Trinity Parish, PA